When St Oswald's Parish Church was built, Old Swan was a small country village some miles from Liverpool. During the 19th and early 20th Century, the area became more and more populous until, in 1924, even 5 Sunday masses were not sufficient for the congregation. A suitable site was identified and purchased, and work began on the new building in 1927. The school was on the ground floor and the parish church on the first floor.
The map (below), from the early 1900s, shows Aviemore Road (top left) and St Oswald's Church (right). At that time, much of the area between St Oswald's and the future site of St Cuthbert's was farmland. At the rear of the site were clay pits. The map shows the tramlines and car sheds, and Old Swan rope works.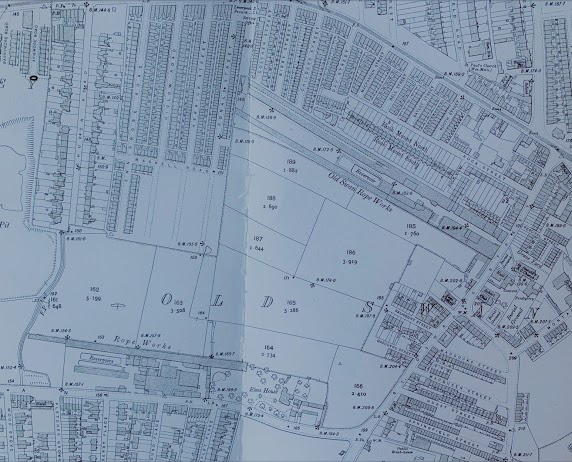 The parish was opened in March 1928 and the school opened in April 1928. During its early years, it had to cope with frequent inspections, lack of facilities and, of course, a World War!
The church and school served a strong, vibrant community. However, numbers began to decline and in 1990 there was a proposal to close the school.
The parish merged with St Oswald's, Old Swan in 2002. The school federated with St Sebastian's in 2005; these were probably the first Primary Schools in the Archdiocese, if not the whole of the North of England, to form a hard Federation.
The school will move to a new building on the same site in 2020.
---
The school would like to thank Archdiocesan Archivist, Neil Sayer, for his support and expertise.