Download: Maths Calendar/Events 2019-2020 [PDF]
CAFOD Harvest Appeal 2019 (September 2019)
St Cuthbert's joined in this years CAFOD Harvest Appeal. Thank you to all those who donated towards the appeal. Our donations can help to support CAFOD to reach those in struggling communities and transform lives.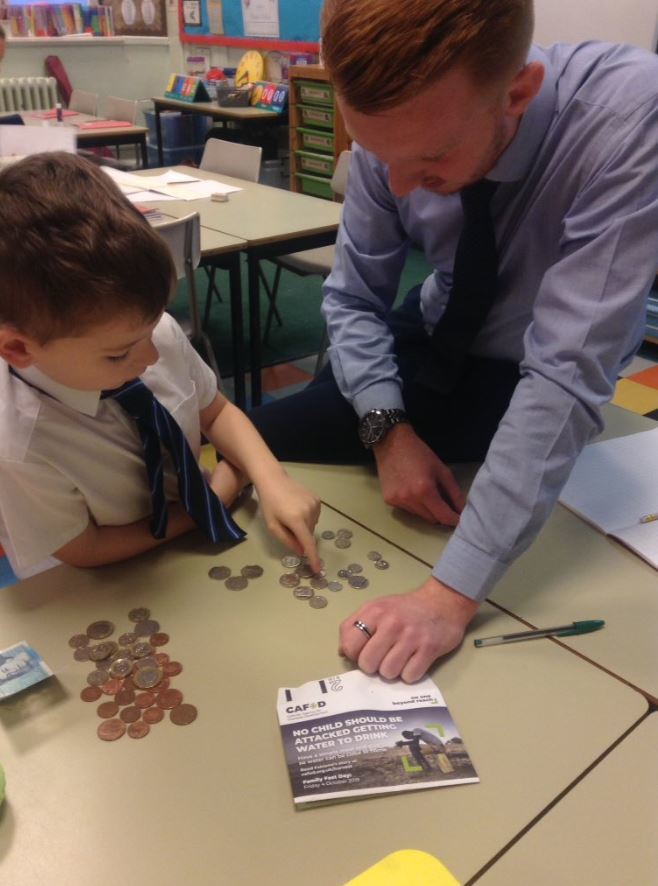 Fiver Challenge Pop-Up Market (June 2019)
Throughout the month of June, the children have been taking part in the Fiver Challenge. Each class was given a £5 pledge and had to decide what product of service they would invest their fiver into. Teams had to source materials or products, prepare sales pitches, and plan to sell at the Summer Pop-Up Market at the end of June. The £5 pledge supported the children to get their business idea off the ground during the 4 weeks of the challenge, aiming to make as much profit as they could. The Pop-Up Market was a huge success! Take a look at some of our amazing businesses.
Tour de France Fundraiser (June 2019)
With the support of our fantastic PTA, the children, staff and parents of St.Cuthbert's took part in a sponsored Tour de France event in order to raise money for our brand new school. The aim was to collectively cycle 2,162 miles within a week!
Willmott Dixon – Giant Tetrahedron (5th December 2018)
Willmott Dixon's community engagement coordinator together with Site Administrators hosted a Giant Tetrahedron event on the 5th December. This comprised of two sessions for Year 5 and Year 6. The Giant Tetrahedron is a highly motivational activity that combines construction, practical maths and problem solving skills. It provides an exciting opportunity to develop team building and collaborative working skills through the construction of a substantial and inspiring 4m high Giant Tetrahedron using only wooden dowels and elastic bands.
National Young Mathematicians Awards (November 2018)
Four children from St Cuthbert's & St Sebastian's were invited to take part in the National Young Mathematicians Awards. The children competed in a team maths competition ran with Explore Learning and the NRICH project at the University of Cambridge. They were given the unique opportunity to tackle a never-before-seen mathematical problem.