Come and See is a Catholic Primary Religious Education programme, written by a group of experienced diocesan advisors, was introduced at St. Cuthbert's in September 2012 and has been warmly received by staff and pupils. The child friendly material provided within Come and See allows children to explore the teachings of the Catholic church through the use of age appropriate resources and activities.
Each year group have their own list of focus topics to consider throughout the academic year. The topic will coincide with the church calendar however, the depth in which the topic is explored is dependent upon the respective age of the child. At the heart of the programme is the mystery of God's self-revelation of love through Jesus Christ. Come and See gives pupils the opportunity to explore the mystery of faith through Scripture and Tradition.
The new Religious Education Directory 'To Know You More Clearly' was shared in February 2023. St. Cuthbert's continue to seek direction from the Archdiocese in implementing and fulfilling the expectations outlined within this document.
---
Come and See RE Overview
Download: Come and See – Curriculum Overview [PDF]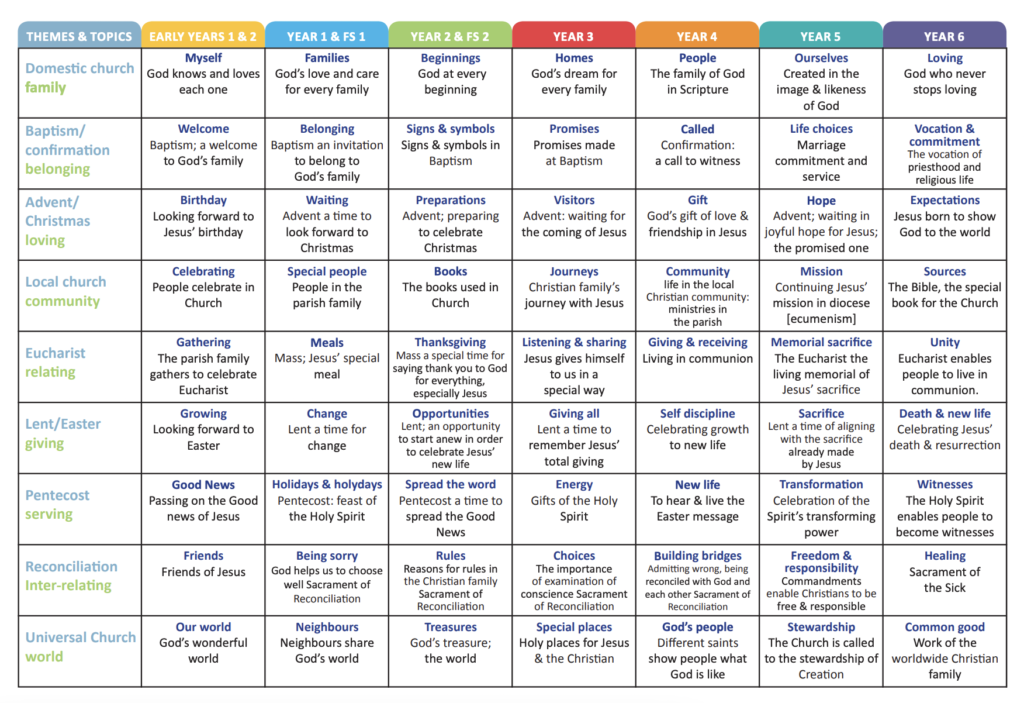 ---
Autumn Term
Download: RE Topic Information – Autumn 2023[PDF]
---