The wearing of school uniform helps the pupils establish a sense of identity with specific groups of people; furthermore conforming to school uniform regulations helps sustain the principle of self-discipline. Parents are asked to make every effort to ensure that the correct uniform is worn on all school occasions by all children from Foundation to KS2. Well presented, smart children feel good; they enjoy being in school and work well.
Foundation 1 and 2 Uniform
White polo shirt
Royal blue jogging bottoms
Royal blue sweatshirt top with
Foundation unit logo
Black school shoes (not training shoes)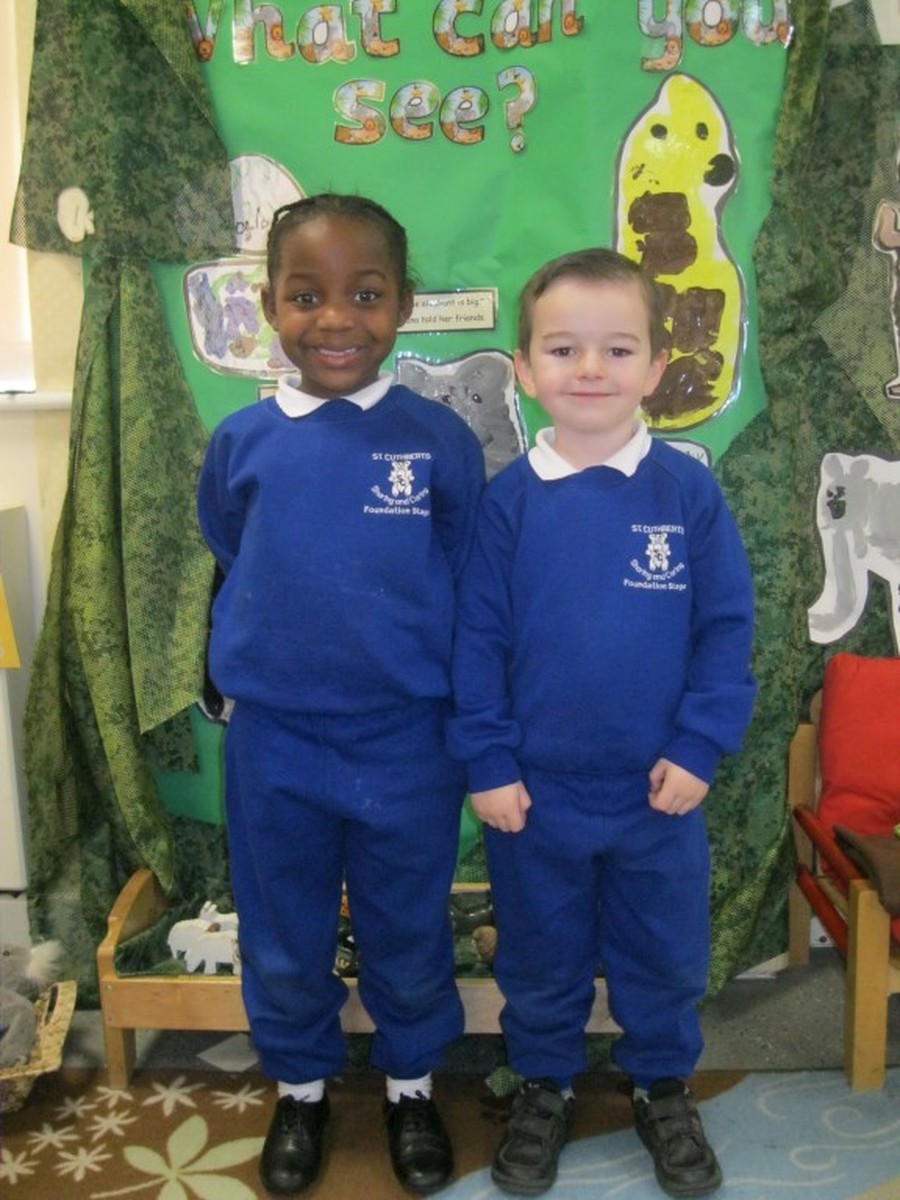 Y1 – Y6 Winter Girls Uniform
Royal blue tartan kilt
Royal blue jumper or cardigan with school logo
White blouse
School tie
White/navy/black socks or tights
Black school shoes (not training shoes)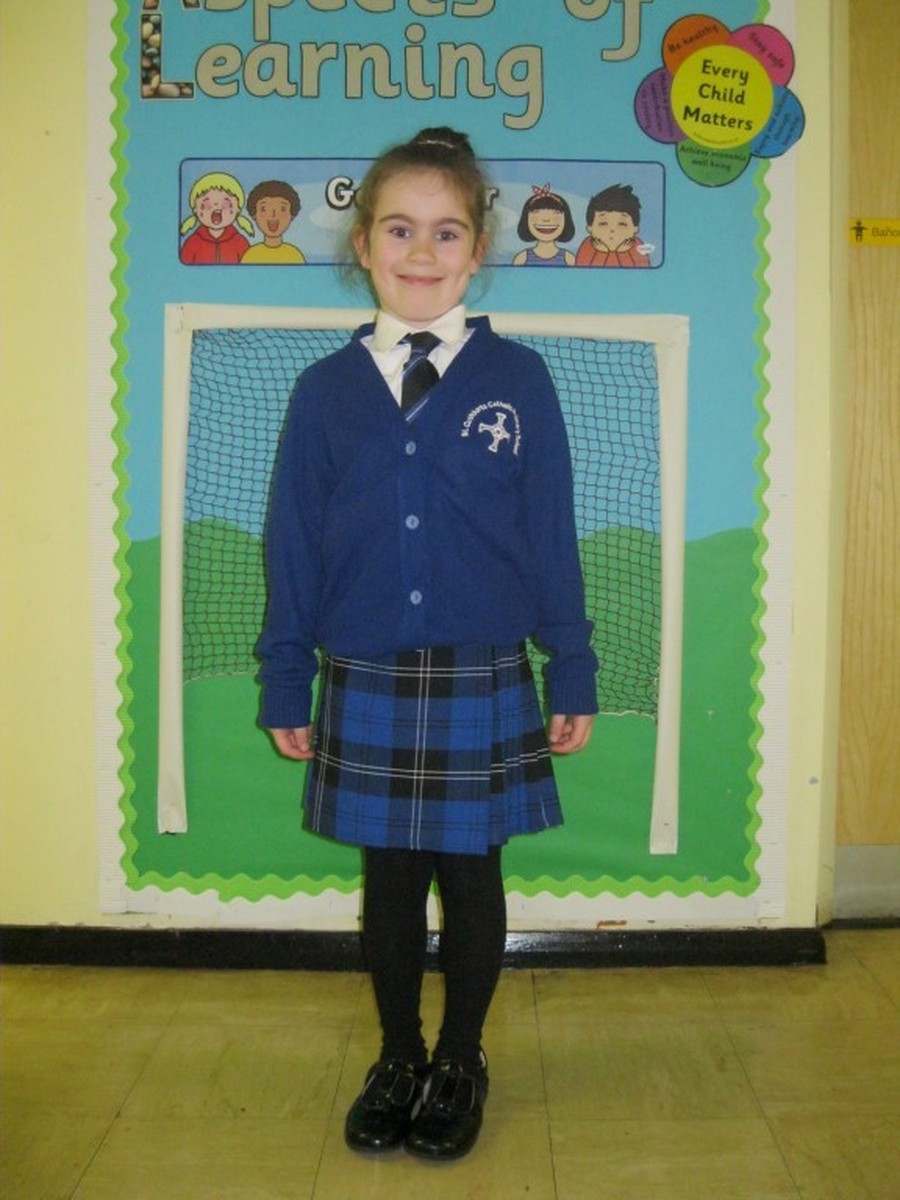 Y1 – Y6 Summer Girls Uniform
Royal blue gingham summer dress
White socks
Royal blue jumper or cardigan with school logo
Black school shoes (not training shoes)
Y1 – Y6 Winter Boys Uniform
Black Trousers
Royal blue jumper with school logo
White shirt
School Tie
Black school shoes (not training shoes)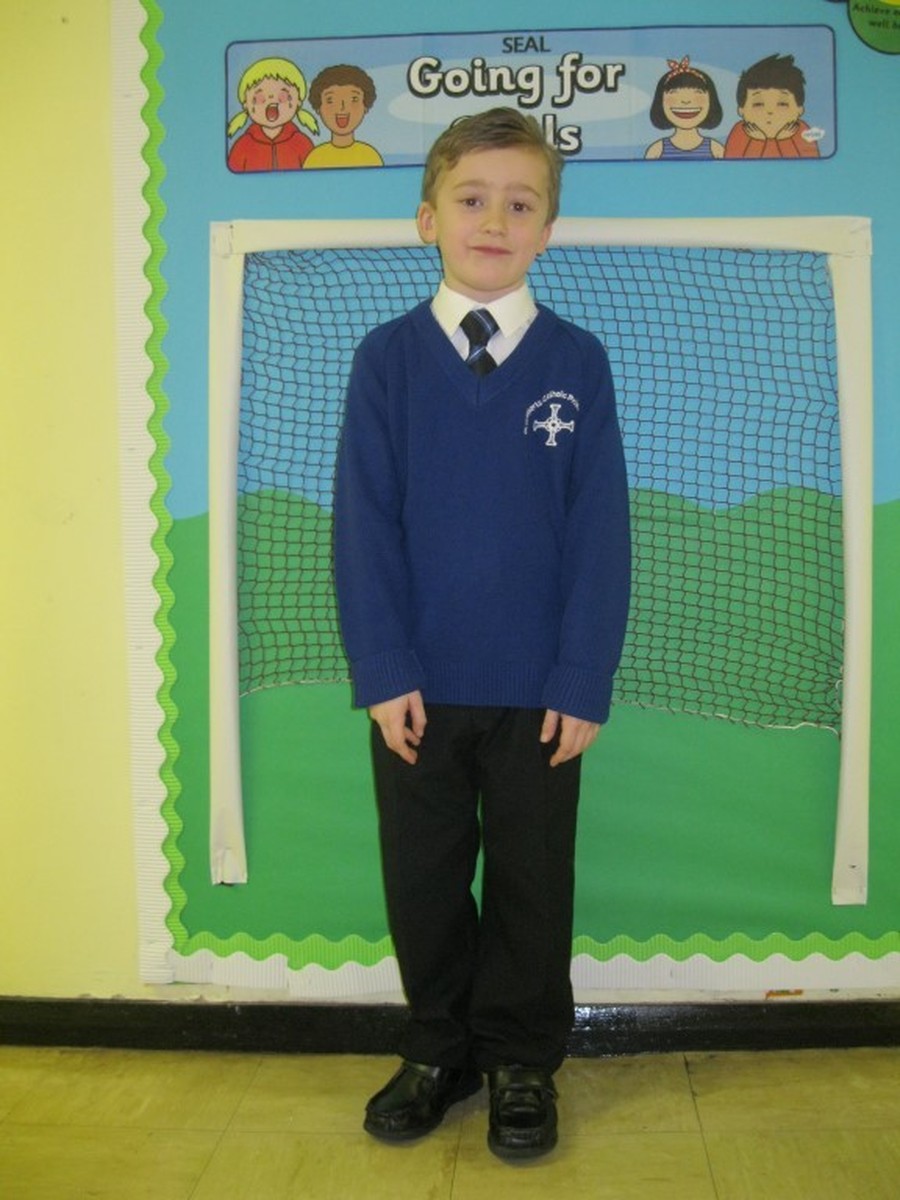 Y1 – Y6 Summer Boys Uniform
Pale blue polo shirt
Royal blue jumper with school logo
Black shorts (optional) or black trousers
Grey, navy, black or white socks
Black school shoes (not training shoes)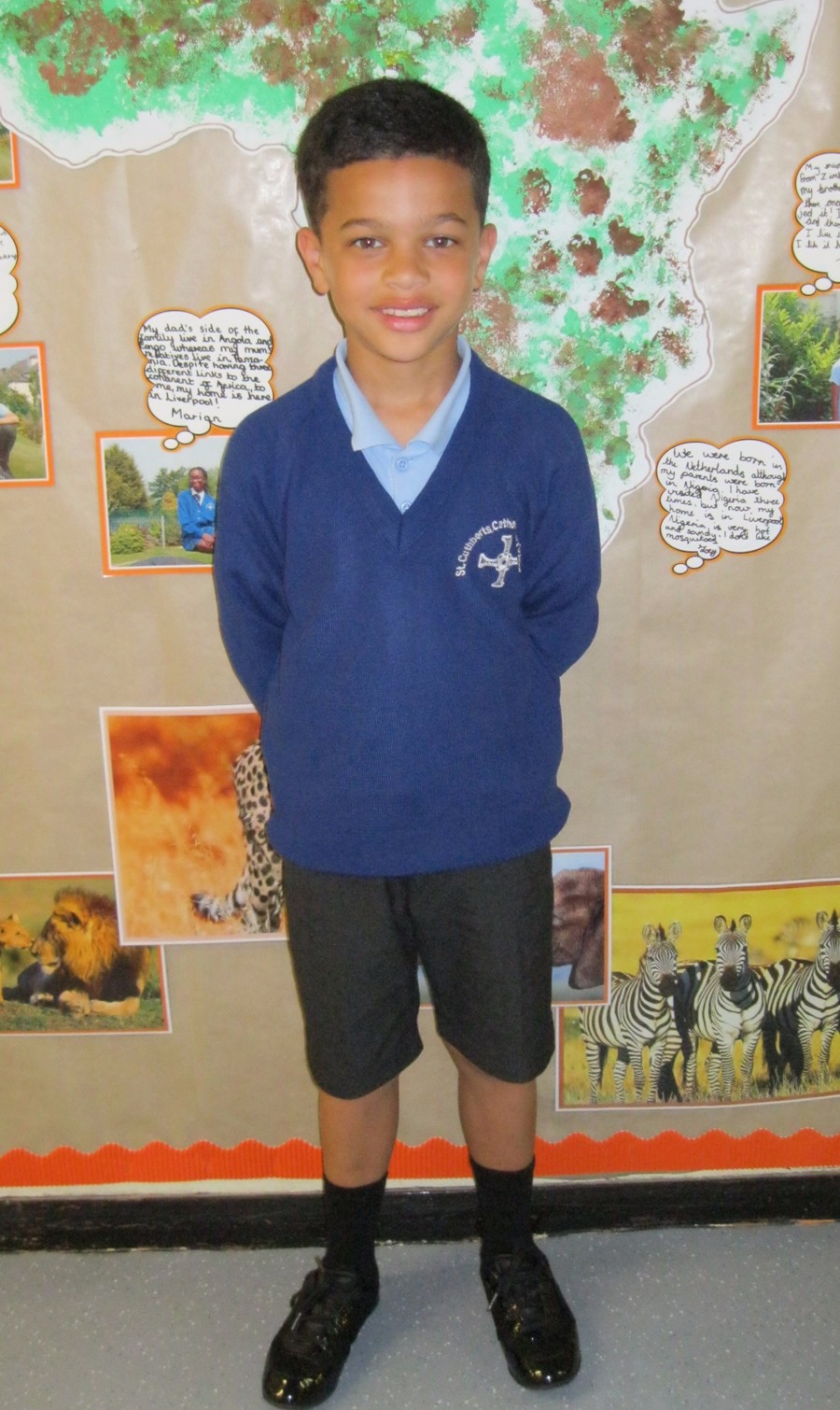 PE Kit
Navy blue shorts with school logo
Red T shirt with navy school logo
Training shoes or pumps
(PE kits can be purchased from the school office)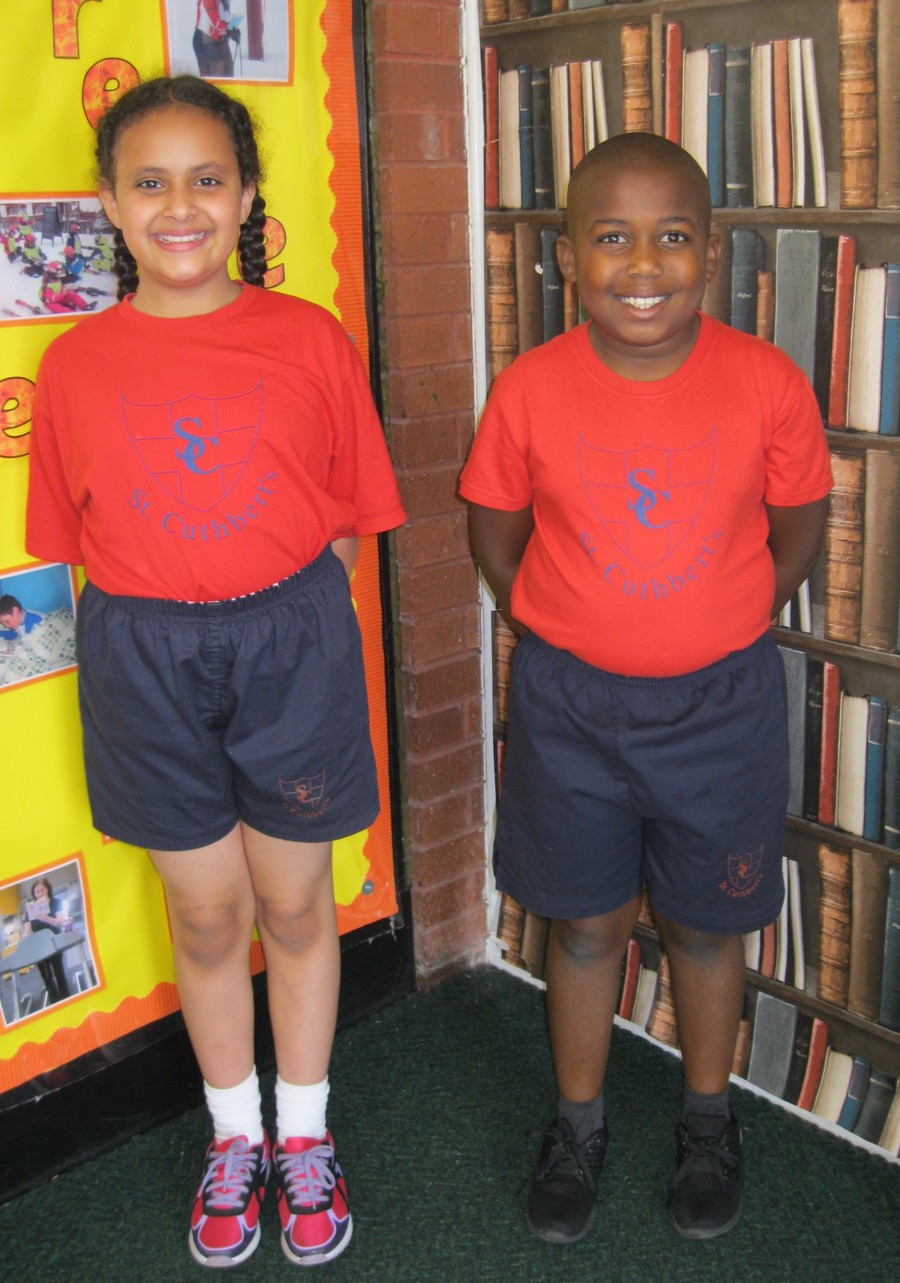 Other Items
Jewellery must not be worn for health and safety reasons. If your child comes to school with earrings in, they will be offered plasters to cover them up so they are not caught on anything.
If hair is longer than collar length, it must be tied back (girls and boys).
Training shoes may be worn at play time and dinner time, but must not be worn during class time.
Extreme hair cuts are not permitted.
Swimming
All Junior classes attend swimming instruction during the year. A costume and towel are needed; all pupils (with long hair) are required to wear a swimming cap where appropriate when swimming.
PE and Swimming are essential parts of the curriculum and withdrawal from either activity is allowed only in the event of a serious injury. It must be remembered that if children are withdrawn from a timetable event it is very difficult to make other arrangements for supervision.
Children fit for school are fit for all activities and PE kit should be kept in school at all times.
Parents should be aware that if your child attends school without appropriate swimming kit; we will ring you and ask you to provide one or ask you to collect your child from school.
Movement and Dance
These are taken in the school hall/gymnasium in bare feet to obtain a surer grip on the polished floor and apparatus. Pumps may be worn only for medical reasons, certified by a signed note from parents.
The school has strong links with the Everton and Liverpool Clubs and all children have access to specialist coaching.
During bad weather it is important that pupils have the right degree of clothing and the appropriate footwear.
School Uniform Grants
Unfortunately Liverpool City Council can no longer offer grants towards school uniform.
Purchasing School Uniform
School Uniform can be purchased at:
Swan School Wear
13 Broad Green Road,
Liverpool
L13 5SD
Telephone: 0151 228 9000
Laser Schoolwear
London Road
Liverpool
L3 5NL
Telephone: 0151 709 0701