Hutchison Catering
Hutchison Catering is an independent, family-run business delivering a refreshingly different range of catering services driven by our ethos of personal relationships and honest professionalism – we are not just another supplier.
Established by brothers Colin and Andrew Hutchison in 2013, we specialise in delivering bespoke, tailored catering services to the Education and Business sectors throughout the UK.
We build meaningful partnerships with our clients through integrity, passion for quality, a commitment to innovation and a genuine belief in simply doing things better.
We believe that quality catering does not happen by chance. It happens as a result of passionate people working together to develop innovative menus using quality ingredients before serving them with passion, and that is where Hutchison Catering excels.
Primary Schools Offer
Our Food Explorers concept is designed to link nutritious fresh food with fun learning around the farm to fork journey. Our Food Explorer events are planned through out the academic year providing interactivity with new flavour discoveries, healthy eating and worldwide food facts. Designed to engage all stakeholders and drive meal up take we focus on assisting advancement of food education that can be a great value-added tool for lesson plans all at the centre of the Hutchison Catering offer.
Nutrition is at the heart of the menus that we develop at Hutchison Catering. We wholeheartedly aim to provide a balanced diet that is not only nutritious but also engaging with our young customers. We can deliver Food for Life accreditations across schools and Multi Academy Trusts whether this is Bronze, Silver or Gold; we will meet your needs. This means all our meat is Red Tractor, all our fish is sourced from sustainable sources in line with MSC guidelines, eggs are free range, fruit and vegetables come from LEAF accredited suppliers and we also use Fairtrade products wherever possible.
Summer Term 2022 Menu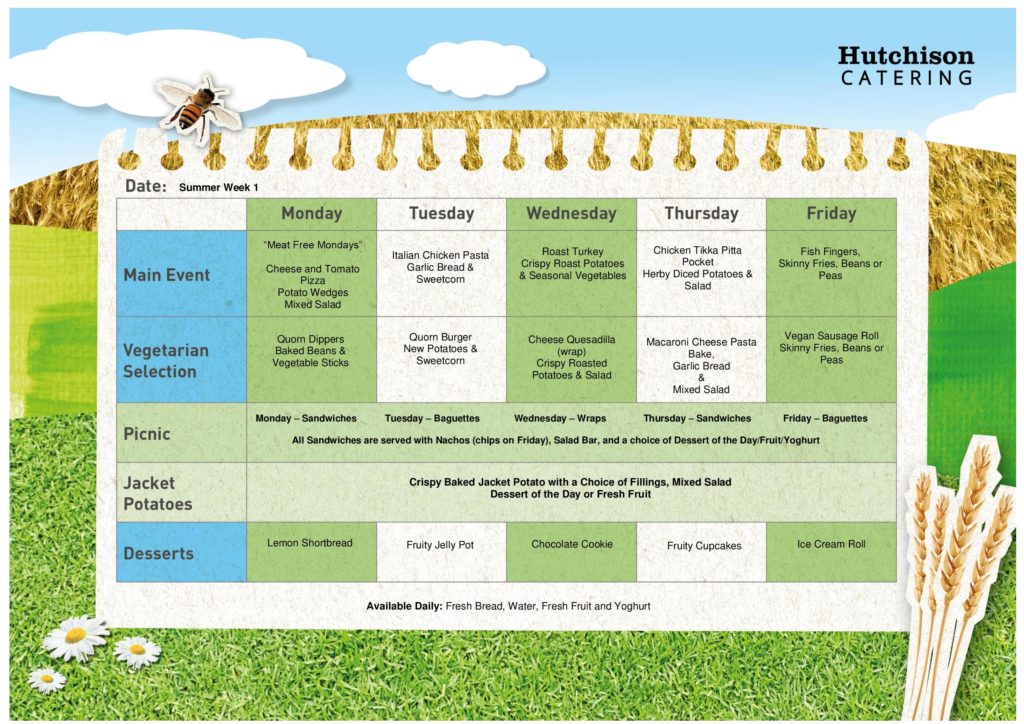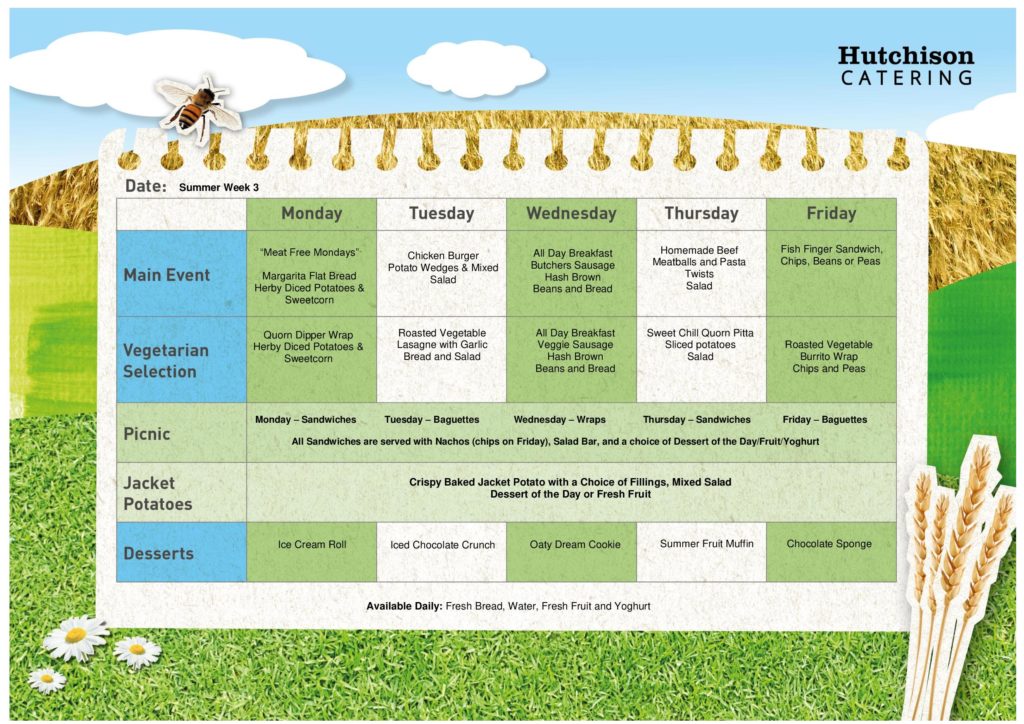 Download: Dinner Menu – Summer 2022 (PDF)